I wrote this with a passion
in 2018. I thank God
for the timely knowledge
He gave me to
help in this Corona crisis!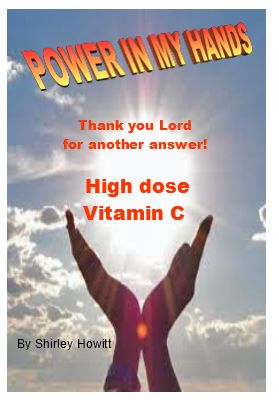 Power in My hands...
Thank You Lord for another answer...
High dose Vitamin C
By Shirley Howitt
£1.99

(booklet is a pdf file - please download after payment to your computer.
Any problems send me a text)
07951389403


I bought spare Vitamin C just a few days ago. Delivery hopefully today. The company are now out of stock...but I will have a limited supply for a few people if you can't get it elsewhere!
500 gm
Pure L-Ascorbic Vitamin C
£10 + £3.55 postage

This is brilliant